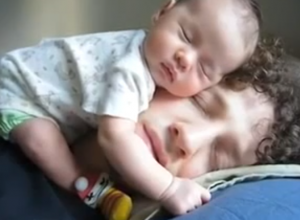 Hey Everyone!
To all the great daddies out there, Happy Father's Day! We hope you have spent the weekend in celebration with your family. So tell us, where did your wife take you on this special day? And most importantly.. what did your kids do or make for you?
Being the respected and beloved leader of the family, we understand the huge responsibilities that lay on your shoulders as a father. From being the super hero who chases the rat out of the kitchen to knowing how to fix the computer.. to even being the big strong 'giant' with the comforting hug each time thunder strikes.. Being a dad is not for the faint of heart and you have our absolute respect and admiration for doing it day in and day out.
Nevertheless, in the course of being a dad, we are quite sure that there may be things that baffle you from time to time, and you probably wouldn't mind a little bit of help. If not of the physical nature then at least some go-to guide that you can read on the go (while you venture off to get the kitten out of the tree) :).
Well… this Father's Day, we have just the very thing for you. In this edition of our Pitter Patter newsletter, we will be discussing all thing.. daddy! From diet tips to boost male fertility to understanding the causes of male infertility (we are still in the midst of World Fertility Awareness Month.. after all) we will also provide you some great information on how to bond with your newborn baby.
Beyond that, do check out our article on Pre-Implantation Genetic Diagnosis (PGD) one of the latest advancements in the world of assisted reproductive treatments. Sure, this may not necessarily be a procedure that you may go through personally, but should you and your wife decide on any assisted reproductive treatments in the future, such knowledge would definitely be useful.
Well.. we hope that you will have an informative and enjoyable read. Do look out for more interesting articles and activities on our on our website and our Facebook page. So.. Happy Father's Day once again.. dads.. you truly are our hero.
Father! – to God himself we cannot give a holier name. ~William Wordsworth
Cheers!
Your Pitter Patter Editor