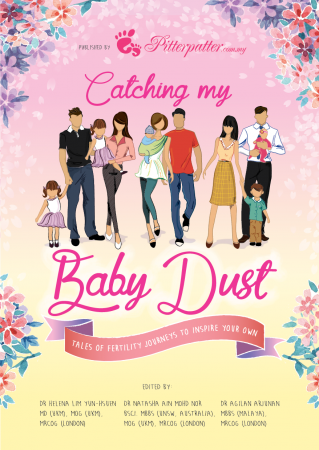 Having a baby is the dream of many couples. For some, getting pregnancy is as easy as ABC. However, as many as 1 in 6 couples suffers from subfertility, which is a term coined for couples who had difficulty in conceiving.
A ground breaking book published by Pitter Patter, comprises 14 incredible stories of couples struggling with infertility, their trials & tribulations and their triumph & victories. This book was edited by 3 renowned Fertility Specialists, who are passionate in their daily work of helping couples to have their babies.
We hope that this book will serve the purpose of inspiring all who are struggling to get pregnant.
Baby Dust to all!!!!
Grab a copy of this book at major book stores near you!
E mail us at: [email protected]