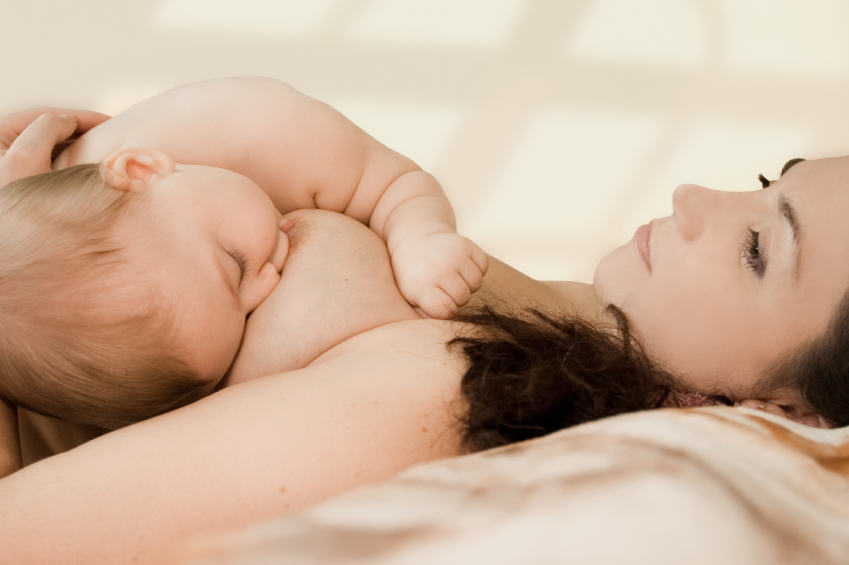 (1) Knowing Your Rights
•Remember breastfeeding is your right and more importantly, your baby's
•It"s just another everyday parenting task
•The curious eyes of strangers don"t count enough to influence your decision to breastfeed in public
(2) Self Confidence & Focus
•Your body language speaks volume
•Stay focused and be proud -you are meeting your baby"s needs in one of the best possible ways and you have nothing to be ashamed of
•Remember the feeling of stress will hamper your flow of breastmilk
(3) Practice
•If you have reservations about nursing in public then your first step is to become comfortable breastfeeding your baby in the privacy of your own home
•After all, practice makes perfect! Once you and baby are at ease with breastfeeding you can now venture outdoors
(4) Location
•Find somewhere where there aren't too many people -somewhere fairly quiet and relaxed (e.g. fitting room in a departmental store)
•Once you have mastered the art of breastfeeding in public, then you can start breastfeeding anytime, anywhere!
(5) Clothing
•Invest in nursing bras and nursing clothes with special hidden openings which allow baby easy access to your breast
•If you choose to wear your normal clothing, try to go for something loose so it is easy for you to slip your baby underneath
•For added privacy, you can put on a nursing poncho or try breastfeeding in a sling
(6) Awareness of Your Baby's Needs
•Nurse your baby right before you leave home to give yourself as long as possible before she gets hungry again
•When outside, try to nurse your baby before she gets very hungry. This may mean that she will nurse more calmly, without drawing extra attention
* Some simple facts for you:
Most people will pass without realizing you are breastfeeding…
….those who do know you are breastfeeding only know because they have been a breastfeeding mum or have been around breastfeeding mums and are therefore very comfortable with it
Most people, if they realize you are breastfeeding will avert their eyes to avoid embarrassing you…
….other woman who have breastfed may try to catch your eye and smile or give positive gesture of support.
Stay confident, be proud and HAPPY BREASTFEEDING!
To Download a PDF version, please click 
HERE
breastfeeding products –
designed by women, for women…