How's the journey going?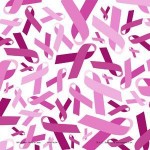 Everyone is talking about going pink in October! Pink is definitely the favourite colour of Pitter Patter team! Notice our bright pink phone/i-phone casing? Not forgetting our pink logo and website!
Pink October is the month to spread the importance of breast health and early detection via Breast Cancer Awareness Campaign to educate women of all ages the ways they could protect themselves against breast cancer.
Some facts on Breast Cancer in Malaysia (updated 2008):
Breast cancer was the commonest overall cancer as well as the commonest cancer in women amongst all races from the age of 20 years in Malaysia for 2003 to 2005.
Breast cancer is most common in the Chinese, followed by the Indians and then, Malays.
Breast cancer formed 31.1% of newly diagnosed cancer cases in women in 2003-2005.
A woman in Malaysia has a 1 in 20 chance of getting breast cancer in her lifetime!
"We are probably having incidences as high as one in 11 like other developed countries," said Prince Court Medical Center Consultant Breast and Endocrine Surgeon Dr Harjit Kaur in her welcoming speech at the PCMC's Breast Center opening ceremony recently.  These statistics had not been reviewed for more than five years, she said.
What you can do to do support:
Wear a pink ribbon or your favourite pink items!

Make a cash donation to Breast Cancer Awareness Campaign!

Take a moment to remember your loves ones who are either fighting breast cancer, loved ones lost to breast cancer or if you know of any breast cancer survivors, let them know that you care!

Join the many activities organized by BREAST CANCER WELFARE ASSOCIATION MALAYSIA (BCWA) 

i.e. Try the 100% natural sorbet by Snowflake – Roselle Royale, specially crafted Pink Dessert for Breast Cancer Awareness Month! For more info, check 

here

Participate in cancer charity fundraising runs! Terry Fox Run, which is a non-competitive family event, will be held on 11th November 2012. Buy the Terry Fox T-shirts for your family and show up at Padang Merbok KL at 9am!
Go Pink !!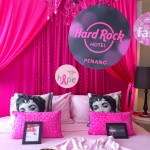 Your partner throughout your pregnancy and parenting journey,
Pitter Patter Editor
P/S:Have any ideas to share on pregnancy and parenting?
Drop us an email to [email protected]