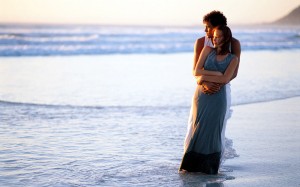 What could I do to maximise my chances of getting pregnant?

About one in six couples will experience difficulty in getting pregnant. However, there are some simple tips you could adopt to increase your chances of conceiving.

Attain your ideal weight for your height as being underweight or having excessive body weight could possibly interfere with your menstrual cycle. This could lead to difficulty in getting pregnant. You should aim to have a body mass index (BMI) of between 19 to 24.
Lead a healthy lifestyle. Eat a healthy balanced diet. Increase your intake of fruits and vegetables especially those which are yellow, red and orange in colour. In addition, you will also need to have protein and calcium in your diet.
Exercise regularly at least three times a week. This could help you maintain your fitness, reduce excessive weight and lessen your stress level.
Avoid smoking or drinking alcohol.
Have regular sexual intercourse. Attempting to time your sexual intercourse according to your 'fertile' period could lead to unnecessary stress for you and your partner. Instead, try to have sex at least three times a week. Varying and experimenting with different sexual positions could spice things up a bit and make it more exciting for the both of you. Unfortunately, there has been no scientific evidence to show which sex position could lead to higher chances of conceiving.
Supplement your diet with multivitamins. Take at least folic acid supplement of 400ug daily. This could prevent spinal defects in your baby and enhance your fertility.
Avoid or reduce your coffee intake. Instead, change to green tea which contains antioxidant to boost your fertility.
Always keep a positive mind and aim to reduce your daily stress.

When should I go and seek fertility treatment from my doctor?Infertility is sometimes a taboo subject among Asian couples. However, do not be afraid to seek treatment from your doctor:

If you are 35 years old and below; after trying to get pregnant for one year.
If you are 35 to 39 years old; after six months of trying to get pregnant.
If you are 40 years and above; go and see your doctor as early as possible.
If you have irregular menses, history of pelvic inflammatory disease or fibroid, do go and see your doctor as early as possible.
—
This article was originally featured in Mummy's Secret 3 – Your comprehensive guide to a healthy pregnancy.
Written by Dr Natasha Ain Mohd Nor, Consultant, Obstetrician & Gynaecologist, KL Fertility Centre
Bsi.MBBS, MOG (UKM), MRCOG (London)
Dr. Natasha Ain Mohd Nor graduated from the University of New South Wales, Sydney and completed her masters degree of Obstetrics & Gynaecology (O&G) from University Kebangsaan Malaysia. She has been practising in O&G for more than 10 years. Dr Natasha is currently specialising in infertility and practicing in Kuala Lumpur Fertility Centre.