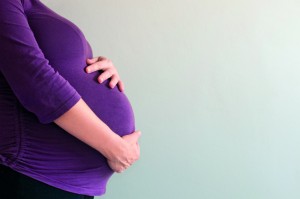 Pregnancy marks the beginning of a new life, a new hope and a new promise. It is one of the most beautiful moments in life for parents-to-be. But it can also be nerve-wracking as expectant mothers come face to face with unpredictable situations.
Even in today's world where we generally experience much greater improvements in public health measures, pregnancy can still pose some risks to expectant mothers and their unborn babies, especially when there are increasingly more women getting pregnant over the age of 35 or even 40 due to late marriages. Besides increased risks during pregnancy and delivery, late pregnancy could also increase the chance of having a baby with congenital abnormalities.
According to the World Health Organisation's factsheet on congenital anomalies published in October 2012, one in 33 infants are born with birth defects which result in approximately 3.2 million birth defect-related disabilities every year. Congenital anomalies are also some of the main causes of neonatal deaths among infants, with an estimated 270,000 newborns dying within the first 28 days of life every year. Some of the most common serious congenital disorders are related to the heart and central nervous system.
Therefore, in addition to taking care of the physical and emotional needs during pregnancy and after delivery, it is vital to ensure that both, expectant mothers and their unborn babies are adequately protected during this crucial period.
 PRUmy child: Provide Complete Protection for Your Child with New Enhanced Features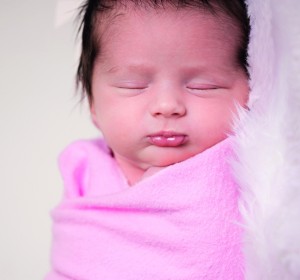 Realising the need to provide expectant mothers and their unborn babies with more robust protection during this period, Prudential Assurance Malaysia Berhad (PAMB) recently rolled out an enhanced version of its child insurance plan – PRUmy child.
The plan which was best known for pioneering prenatal coverage in 2010 has again broken new ground as the first of such plan to cover neonatal jaundice requiring phototherapy treatment. Statistics show that jaundice affects 75%[1] of newborns in Malaysia, out of which 20% will need to undergo phototherapy treatment.
The improved plan also covers an infant's admission to the Intensive Care Unit / High Dependency Unit for any complications occurring within a year from birth, while extending its list of covered congenital conditions to 15 types to include among others more common newborn conditions or complications such as cerebral palsy, spina bifida, cleft lip and cleft palate. Since most of these conditions will have a severe and life-long impact on the infants and will require extensive care and medical intervention, it is crucial for parents to have a plan that will help them cope with such situations.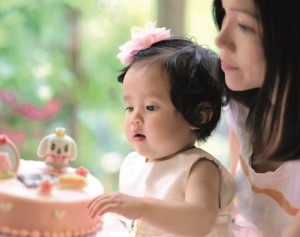 PRUmy child: Giving Your Child the Head Start in Life
Of course PRUmy child is not just about protection. It also allows parents to take charge and build their children's education fund early, in order to give them the head in life that they need.
A loyalty bonus feature has also been built into the enhanced plan whereby customers who consistently pay their premiums on a timely basis will be rewarded with a bonus credited into their policy upon completion of the 10th policy year and every 3 years thereafter.
PRUmy child can be purchased as early as 18 weeks into one's pregnancy, or for your child who is between 1 and 18 years of age on his / her next birthday. The first 1,000 customers with prenatal cases will receive a complimentary custom made PRUmy child newborn baby gift set which contains a set of baby clothing, mittens, booties and baby wrap.
So what are you waiting for? Join us in making your journey through pregnancy a secure, healthy and happy one. For more information about PRUmy child, please call 03-21160228 or visit www.prudential.com.my.
---
[1] **Source: Neonatal Jaundice and Phototherapy (2013). Bluelite http://www.bluelite.com.my/v2/Neonatal-Jaundice-and-Phototherapy.html (Bluelite, 2013)