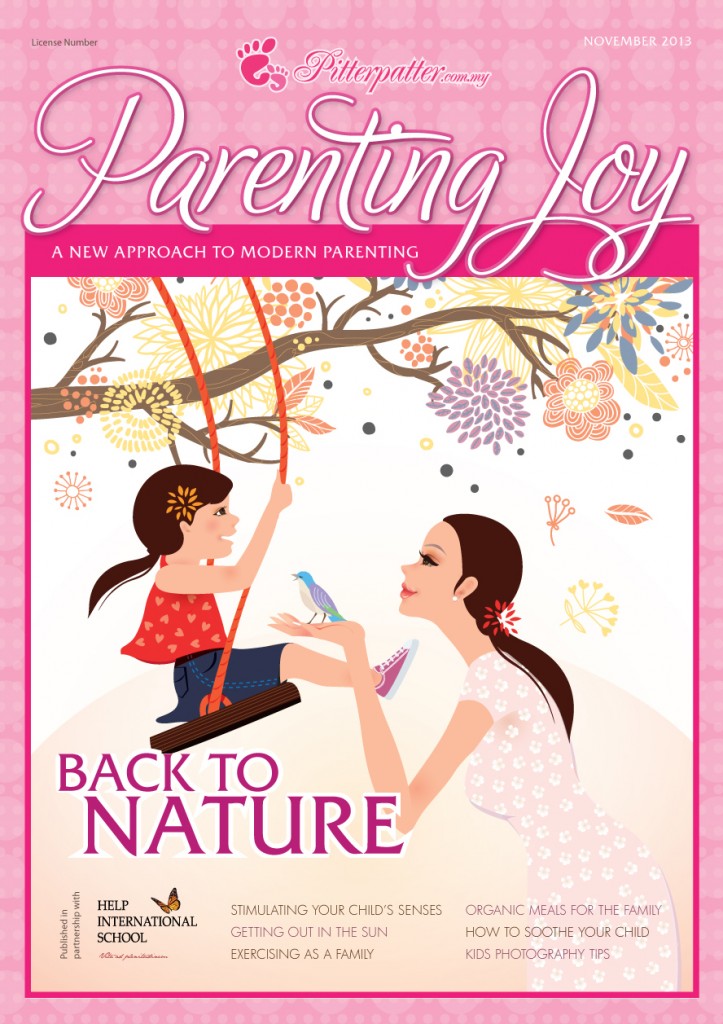 Announcing the arrival of Parenting Joy E-book. This comprehensive guide to a new approach to modern parenting comprises 10 interesting articles by famous parenting experts, dietitian,  education experts and paediatricians in Malaysia. The topics are:
Eliminating Nature Deficit Disorder in Children
Loving Mother Earth: How To Encourage Our Children To Be Environmentally Conscious
A Whole New World: Helping Your Child Discover New Interests This Holidays
Nurturing Natural Healthy Eaters
Encouraging Outdoor Play and It's Positive Effects.
Planning Child-Friendly Holidays
Going Back To Characters and Values: Helping Your Child Build The Right Character and Values
Teaching Our Children About The Environment
3 Do's for Effective Discipline
Creating A Spirit of Fun, Adventure and Excitement For The Family
Besides, some special tips for the children's safety are given in the book. Come and grab the copies quickly via downloads from http://www.pitterpatter.com.my/parenting-joy/
**You will need to register as member of PitterPatter to enjoy this ebook. Your password will be send to your email. Please check your spam box if the email for password is not found in your email's inbox**. Please email to us [email protected] if you have any difficulties accessing your ebook.