Every woman wants to have a happy, healthy pregnancy. Start now to help ensure that yours will be the best it can be!
Tip 1 : Prioritise during pregnancy
Examine what you need to do to help yourself and your growing baby. Do what you need to do, decide what else you can do and let the rest go.
Tip 2 : Involve others in your pregnancy
When you include your partner, other family members and friends in your pregnancy, it helps them understand what you are going through so they can be more understanding and supportive.
Tip 3 : Treat others with respect and love
You may be having a hard time, especially at the beginning of your pregnancy. You may have morning sickness. You may find adjusting to the rile of mum-to-be difficult. People will understand if you take the time to let them know how you feel. Show respect and love for their concern. Treat them with kindness and love, and they will respond in kind.
Tip 4 : Create memories
It takes some planning, but it is definitely worth it. When you're pregnant, it seems like it will go on forever. However, speaking from experience, we can tell you it passes very quickly and is soon a memory. Take steps to document the many changes that are occurring in your life right now. include your partner in all this. Have him or her jot down his or her feelings. Take his or her picture, too! You'll be able to look back and share the highs and lows together, and, in the years ahead, you and your kids will be glad you did.
Tip 5 : Relax when you can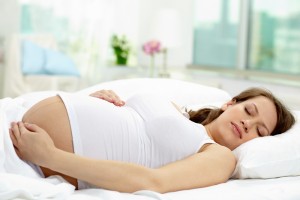 Easing the stress in your life is very important now. Do things that help you relax and focus on what is important in your lives right now.
Tip 6 : Enjoy this time of preparation
All too soon your pregnancy will be over and you'll be a new mother, with all the responsibilities of being a mum and a partner! You may have other responsibilities, too, in your professional or personal life. This is a time to concentrate on your couple relationship and the many changes you will be experiencing in the near future
Tip 7 : Focus on the positive
You may hear negative things from friends or family members, such as scary birth stories or sad tales. Ignore them. Most pregnancies work out great.
Tip 8 : Don't be afraid to ask for help
Your pregnancy is important to others, too. Friends and family will be pleased if you ask them to be involved.
Tip 9 : Be informed
Pitter Patter provides all you need to enjoy your pregnancy from the first day you discover you are pregnant to the birth, and beyond, while Pitter Patter keeps you connected with other mums-to-be, new mums and old-hands.
Tip 10 : Smile
You're a part of a very special miracle that is happening to you and your partner so try to stay relaxed and enjoy the ride!